Show your support for the Rainbow Laces campaign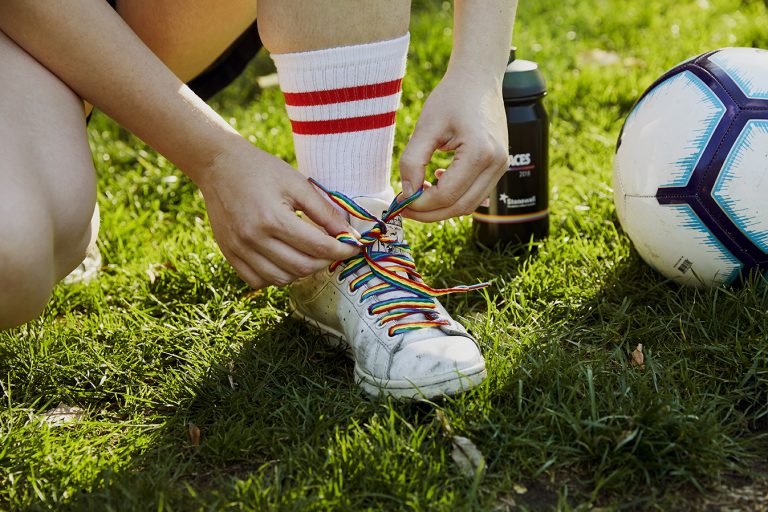 The Kent Youth League is proud to join the Kent FA, Premier League and The Football Association to once again take part in the Stonewall Charity campaign running from 17th November until 2nd December.
The campaign's purpose is to amplify the conversation around making football inclusive for everyone; whether you are a fan, player, manager, coach or referee.
Please see below ways you can you get involved:
Most colourful football session: Take a picture of your rainbow sessions and get it on social media remembering to tag @KentFA  and #RainbowLaces.
Most colourful football match day: Challenge your clubs to can get as many rainbows shown during one of the 3 activation weekends (17th/18th November, 24th/25th November or 1st/2nd December).
Pledge your support: Get your staff, coaches, managers, players and parents/spectators signing the 'Let's make sport everyone's game' pledge which can be found in the attached documents.
Educate everyone: See below link to Stonewall's Rainbow laces tool kit which is a brilliant resource you can share with officials, club & league staff, players and parents/spectators to educate on LGBT issues and how to make your club more inclusive:
https://www.stonewall.org.uk/resources/rainbow-laces-sports-tool-kit
Resources available to you:
Opportunity to have your badge 'rainbowed' for social media purposes via the twibbon using this link (please only do this once the campaign has started on 17th November):
You can request an activation pack from The FA by emailing charlotte.richardson@kentyouthleague.co.uk for you to use and share to help with amplifying support for activities.
Click here for access to more digital resources to download.